¡Sal, juega y aprende!
Enero 2016
Ya he compartido en otros artículos la importancia que tiene en el proceso educativo de los niños y niñas el contacto diario con la naturaleza. El entorno natural está repleto de elementos llenos de vida, que inspiran y que nos conectan con la Madre Tierra.
Hoy, desafiando el frío, he tenido la oportunidad de conocer una interesante y original iniciativa que ofrece a las familias en Estados Unidos la oportunidad de jugar y aprender en plena naturaleza con niños en edad preescolar: Tinkergarten.
La clase:
Un parque.
Los que se ensucian, juegan y aprenden: Niños y niñas de 18 meses a 5 años y los adultos acompañantes.
Los maestros: Guías acompañantes de aventuras.
Las actividades: elaborar pócimas mágicas, explorar los rincones más inaccesibles, utilizar prismáticos imaginarios, atrapar el viento y muchas propuestas más.
Los materiales: piedras, hojas, agua, barro… ¡la naturaleza!
El tiempo: 1h 30min.
El escenario: El parque de Beverly S. Sheffield Park en Austin, Texas.
Para ampliar la información y consultar las tarifas puedes visitar la página web de Tinkergarten.
[ess_grid alias="Tinkergarten"]
Get Outside and Learn!
January 2016
Tinkergarten is not a typical kids' class, they provides the early childhood education in the healthiest classroom of all: the outdoors. Their team, expert designed curriculum, adapts to region and season, is age appropriate, and spans a broad range of skills. They share ideas with educational frameworks like Montessori, Waldorf and Reggio Emilia. All while having fun!
Tinkergarten classes are led by dedicated parents and active community members who decided they wanted to bring this rich experience to families in their area.
The classroom:
A local playground.
The learners: children 18 months through five years old and an adult (mom, dad, grandparents or babysitters).
The teacher: A guide, a community leader.
The activities: making magic potions, secret hideaway, renewable art, hunt the wind and many more.
The materials: rocks, leaves, water, mud… the nature!
Time: 1hr 30min.
The landscape: Beverly S. Sheffield Park in Austin, Texas.
To have more information and consult the cost of the activities you can visit Tinkergarten website.
Thank you to Hannah Markos, Head of Family Support, and Nancy Nicolas, Tinkergarten Leader ; )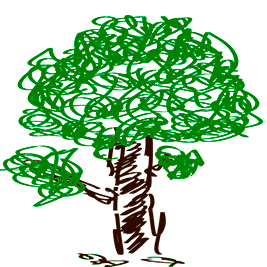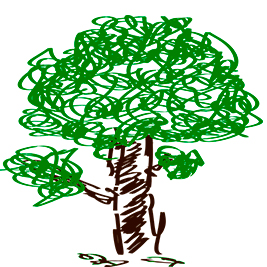 Otros recursos relacionados con este tema que quizá te interesen…
¡SAL CON LOS NIÑOS Y DISFRUTA DE LA NATURALEZA!
GO OUTSIDE WITH THE KIDS AND ENJOY THE NATURE!