Nov. 2015
Today we share some inspirational initiatives that educate kids through arts in Austin, Texas. Compartimos varias iniciativas inspiradoras que educan a niños y niñas a través de las artes en el ámbito de la educación no formal en Austin (Texas).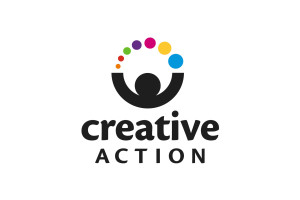 Creative Action: Inspiring young minds through the arts
Mission: Spark and support academic, social and emotional development of young people.
Goal: Help young people discover themselves as creative artists, courageous allies, critical thinkers and confident leaders while working in a safe , engaging and respectful learning environment.
Programs: Classroom programs (preK – 12th); Out-of-School-Time Programs; Community Programs; Professional Development.
Ages: 0 – 65+ ⇒ 0-5 (early education enrichment) 5-18 (school and out of the school programs) adults (families & professionals) 65+ (continuing creativity for elder ages)
Data/year: 18,000 students & families served / 120 locations across Central Texas / 750 teachers trained by Creative Action / 35,000 hours of programs per year.
Staff: 26 full time and 80 part time people working on Creative Action. Professional profiles: artists + educators.
Financial (2015-2016): $ 3,000,000 = Government (about 20%) + Foundations + Corporations + Families fees for activities and donations.
Coming soon…Community Arts Sundays: November 22. Free Family Fan!!
Thanks to Karen LaShelle, Executive and Artistic Director of Creative Action, for her time and attention during my recent visit to their incredible new home in East Austin.  

Escuelita Art- es: Bilingual Arts Education
 "Grooviest Little Arts House"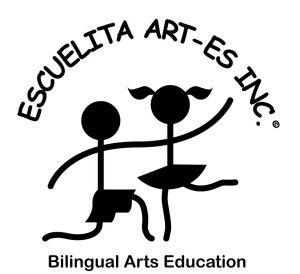 Activities: Ballet and Tap, Visual Art, Tumbling, Yoga, Theatre, Music and Sign Language are part of its curriculum.
The program allows children the freedom to explore the worlds of creative movement (dance, tumbling, and yoga), art, theatre and music through hands-on expressive creativity. They offer a wonderful introduction to the arts taught primarily in Spanish by professional dancers and artists.
Mission: Nurturing the creativity of children in a progressive bilingual environment.
Ages: 18 months – 6 years
Part time preschool
Location: South Austin
Coming soon…Open House: November 11
Odette Solitaire, the owner of the Escuelita Art-es, and her team are doing a great work with the little ones in a very beautiful environment! Congratulations : )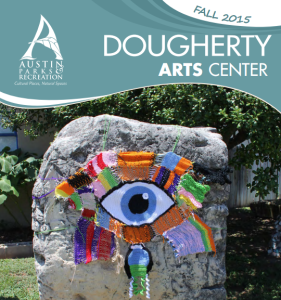 The Dougherty Arts Center is an award-winning Cultural Arts Center that offers a variety of visual, performing and digital arts experiences for a broad audience through its three programming components: Dougherty Arts Center Theater, the Julia C. Butridge Gallery and the Dougherty Arts School.
Its Early Childhood Arts Education is a two-days per week program for kids from 3 to 5 years old. Its program allows children to feel confident with themselves and others while learning new skills. The goal for participants is to develop their motor skills, exercise their imagination and develop a lifelong love of learning while taking classes in 2D/3D visual art, theatre, dance and music!
They also have an after school program, summer camps and they offer classes for youth during the afternoons and weekends.
Thanks to Nancy Moore for her time talking about their programs.