HOW TO PROMOTE POSITIVE ENTREPRENEURSHIP FOR KIDS AND TEENS
Oct.2016
It's here! One more year…
 9th Annual Acton Children's Business Fair
Nov.2014
Last weekend I went to the Children's Business Fair organized by Acton Academy North School in Round Rock (Austin)
Althouth this video is about a previous edition, the spirit was the same: calling all aspiring young entrepreneurs ages 6 – 16 to showcase their business and have an opportunity to learn from themselves and from others!
Several months before of the fair, kids had the chance to develop a brand, create a product or service, build a marketing strategy, and then open for customers at their one-day marketplace. Great idea and great job!
For a long time I've been reflecting on the need to educate children about business and other concepts like this. And after two years living in this country I have understood that entrepreneurship is about much more than business and money:
It is a way of thinking, of seeing opportunities and of exploring multiple solutions to a problem.
It means to learn essential life skills, including resourcefulness, communication or managing risk.
It also means to become a determined, confident, creative, self-motivated, innovative, curious and visionary person.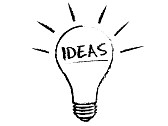 There are a lot of interesting articles and resources, but you can check here some of my favorites 😉
Not every kid is going to be an entrepreneur but let's educate them to be ENTREPRENEURIAL THINKERS!