Learning a second language: How parents can help their children
12 tips to help your child learn a second language: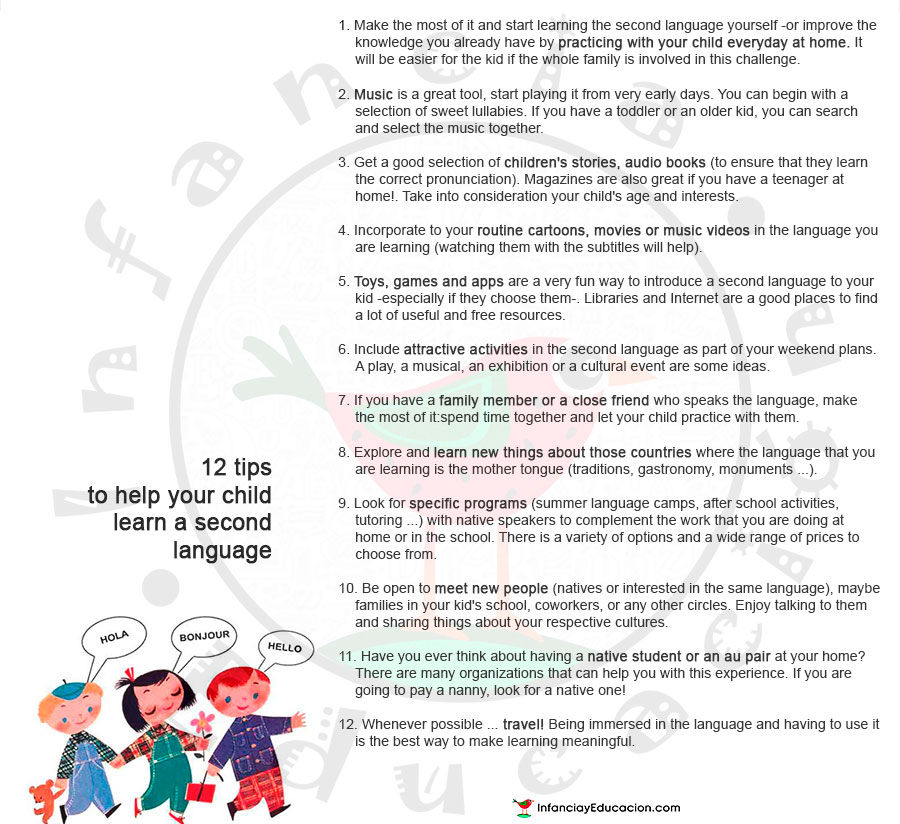 And remember…
* Learning a second language is much more than learning words in a different language.
* The earlier you start and the more exposure you get, the better.
* Parent's attitude toward language learning is crucial to the child's success.
* Include the practice in your daily routine. Make it part of your life!
* Don't look for perfection! Just be constant and  make the effort, it will be well worth it.
Thanks for sharing!